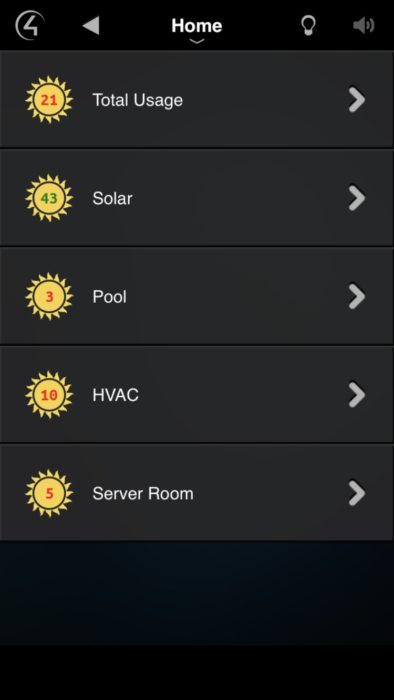 Info
bEgaugeMonitor is a driver that uses the built-in 'Usage' and 'Generation' registers of a connected eGauge device to track power consumption and production over a period of time.
The driver uses the UI Proxy to present the totals and net power to the user.
This driver is a known as a "UI Button" driver. This class of drivers does not use C4's standard template as an interface but instead can use an icon or series of icons to communicate the driver's status – in this case, kWh usage or generated (or both).
Cost
$75 USD
Use the bLicense driver to facilitate the purchase, management and installation of license keys for BNet Solutions products.
All BNet Solutions driver are fully functional for a 7-day Trial Period. There are no refunds so please review the documentation for any limitations or known issues and determine acceptance during Trial Period.
Change Log
v1 – Beta Release (3/19)
v2 – Initial Release (5/19)
Added License functionality and Submit Debug Mode
v3 – 7/19
Resolved lost activation status after unclean director shutdown
Updated architecture modules
v4 – 11/19
Added auto-update functionality