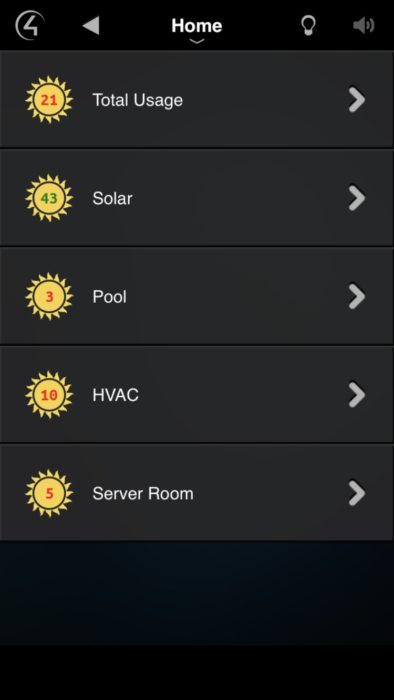 Info
bEgaugeMonitor is a driver that uses the built-in 'Usage' and 'Generation' registers of a connected eGauge device to track power consumption and production over a period of time.
The driver uses the UI Proxy to present the totals and net power to the user.
This driver is a known as a "UI Button" driver. This class of drivers does not use C4's standard template as an interface but instead can use an icon or series of icons to communicate the driver's status – in this case, kWh usage or generated (or both).
Cost
Change Log